Welcome!
Grace Lutheran is a warm, growing congregation of the Evangelical Lutheran Church in Detroit Lakes, Minnesota. We are a welcoming, friendly congregation with a heart for reaching out to our community and the world with the love of Christ.
Led by the Holy Spirit and living in God's grace, Grace Lutheran Church is a community proclaiming the Gospel of Jesus Christ through love, learning, worship, and service.
Our mission is Grace by Grace, seeking to be God's faithful people. We'd love to have you visit us at our church on the hill!
You matter to God and us. Come grow with us!
Facility is available for meetings etc. Contact Office Manager for details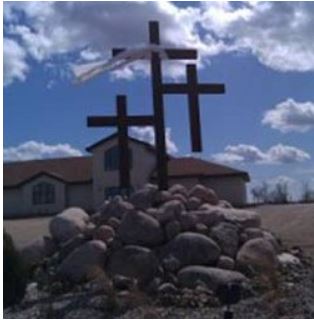 213 Roosevelt Avenue
Detroit Lakes, MN 56501
Phone: (218) 847-4568
Email:
gracelutheran@arvig.net
Pastor:
Ann Newgard-Larson
Office Manager:
Glennis Olson
Cell: (218) 234-5547
Worship Time
Sunday
9:30 a.m.
Coffee & Fellowship Time
10:15 am – 10:55 am
Holy Communion
First & Third Sundays
Sunday School
10:00-11:00 a.m.